Best Fishing Trips and Rafting Adventures on the Fraser River
---
The mighty Fraser River is the largest water basin in the province of British Columbia. This explains the high popularity of the river among fishing and rafting enthusiasts. There are many types of fish in this river. However, the main rivals of all anglers are sturgeons, which have great strength and speed. This fish can take 200 yards of line off your reel in just a few minutes. Fishermen from all over the continent come to try to catch this giant.
In addition to all kinds of fishing, the river is also popular among those who like to conquer rough waters – true rafters. Below you will find a summary of the most popular companies organizing fishing trips and rafting expeditions on the Fraser River.
For Fishing Fans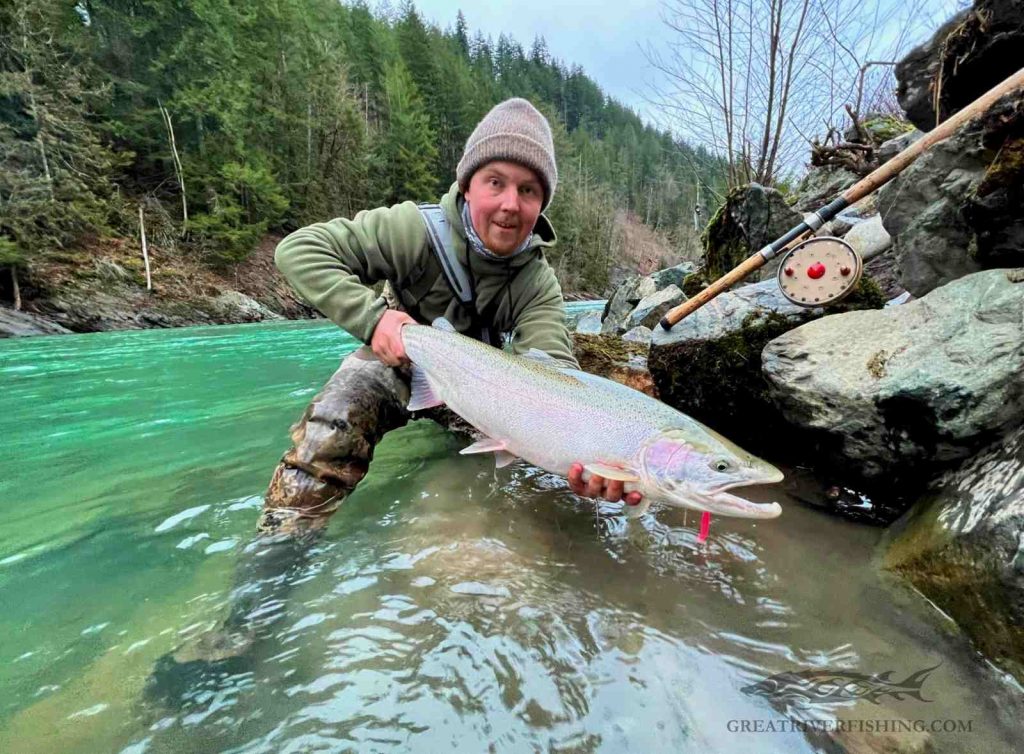 Due to the large number of fish species found in the Fraser River, many companies organize unforgettable fishing trips. You can go fishing for a day or use the services of special camps located in the canyon and on the banks of the Fraser River. Here you can get ready to hunt true fish dinosaurs and get a unique experience of communicating with other fans of this hobby.
Great River Fishing Adventures
It is one of the most popular companies providing fishing charter services with professional instructors on the Fraser River and its tributaries. Whether you want to fish alone or join a whole team, these guys offer all types of fishing and all the possibilities to ensure an unforgettable experience and maximum pleasure. A professional team is ready to share their experience and accompany you in epic battles with the mighty sturgeon and catching all types of salmon.
To book a trip, visit Greatriverfishing.com.
Location: https://www.google.ca/maps/place/Great+River+Fishing+Adventures/@49.1924919,-121.9701614,17z/
Chad's Fishing Charter's
These guys invite everyone to enjoy the endless fishing opportunities that the Fraser River provides. The company is located in Chilliwack, in a valley surrounded by spectacular scenery and a huge water basin – a home to an abundance of native and marine fish such as sturgeon, trout and salmon. Both amateurs and professionals can join fishing adventures.
Company founder Chad Helmer devoted his entire life to this type of activity. With rich experience and top-notch equipment, he and his team go out of their way to ensure everyone has the safest and most exciting fishing experience possible.
To book a trip, visit Chadsfishingcharters.com.
Location: https://www.google.ca/maps/place/Chad's+Fishing+Charters/@49.2105462,-121.7105611,17z/
---
Mainlanders Sports Fishing
The company, based in Chilliwack, offers all the possibilities of high-class fishing and hunting for the largest freshwater fish in the world – white sturgeon. These strong fish, which can reach 15 feet in length and over 1000 pounds, provide the most exhilarating fishing experience of a lifetime. Join a group or book an individual charter – the choice is yours.
To book a trip, visit Mainlanders.ca.
Location: https://www.google.ca/maps/place/Mainlanders+Sport+Fishing/@49.1936946,-121.9659931,17z/
---
Fraser Legends Fishing
Jet boat excursions and fishing charters for trout, sturgeon and salmon are the main services of this company. Thanks to the team's professionalism and many years of experience, you will be able to create your own fishing legend. In addition to the opportunity to set your personal record in sturgeon fishing, the company offers to explore the sights of the country-famous Fraser River, its tributaries and the Fraser Valley.
To book a trip, visit Fraserlegendsfishing.com.
Location: https://www.google.ca/maps/search/Fraser+Legends+Fishing/@49.261269,-122.8026128,10z/
Rafting Expeditions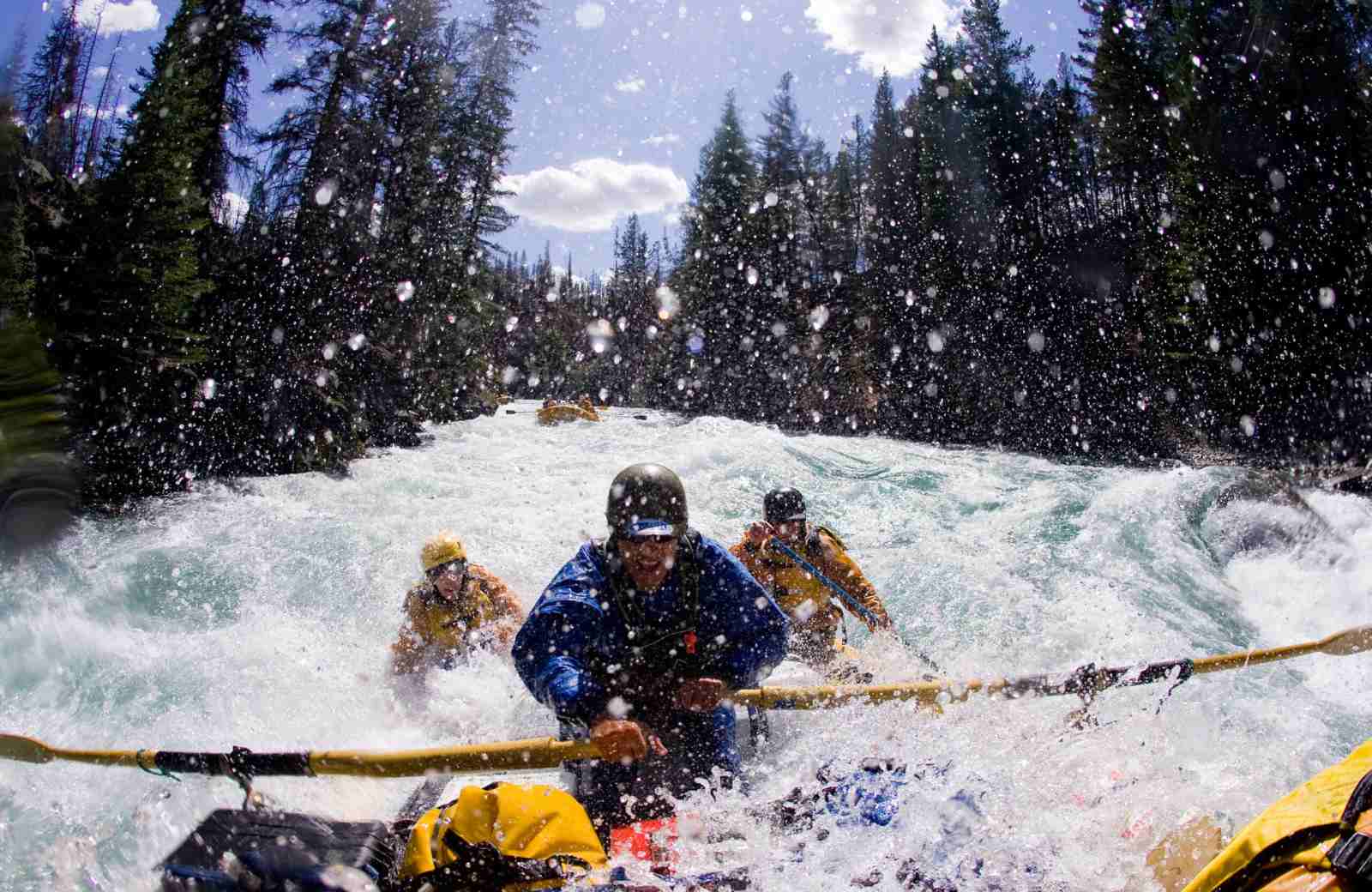 Lovers of the water element and the conquest of stormy waters also have something to try here. You will find some of the best rafting expeditions on the Fraser River and its tributaries. For your convenience, the companies offer to settle in the camp and conquer new waters every day.
Whitewater Rafting, Glamping & Yoga Resort
This club is located between canyons, mountains and forests on the banks of the unusually beautiful river Nahatlatch. Enjoy scenic white water rafting and kayaking, as well as hiking and yoga with stunning views and the most relaxing atmosphere. By choosing this club, you will have the best rafting experience on the Fraser River with stunning wildlife, mountain views and waterfalls. Everyone can stay in a specially equipped tent camp. Every day a professional instructor who teaches you how to conquer rough waters accompanies you.
To book a trip, visit Reorafting.com.
Location: https://www.google.ca/maps/place/REO+Rafting,+Glamping+%2526+Yoga+Resort/@49.9878006,-121.5409609,17z/
Mighty Fraser River Rafting
This company positions itself as the conqueror of the mighty Fraser. Passing the most turbulent rapids of the river, the expedition members get the maximum level of adrenaline. Each rafting usually starts with a short excursion near the Rearguard Falls. Next, participants will go rafting along routes with the most turbulent water. The guys offer all the necessary equipment, including wetsuits, special shoes, jackets (if necessary), helmets and life jackets.
To book a trip, visit Raftjasper.com.
Location: https://www.google.ca/maps/place/Fraser+River+Raft+Expeditions/@49.5594845,-121.4439856,17z/
OARS
Here you will have an unparalleled rafting experience on the Chilcotin, Chilco and Fraser rivers. The rafting expedition begins with a breathtaking view of the ice-covered Coastal Range near Chilco Lake. All participants live in a camp with comfortable conditions in safari-style tents. The route then follows the river through dense forests and incredibly beautiful canyons and ends at the rugged sections of the Fraser River – the source of vitality. Each expedition usually takes one week and includes Class IV rough waters rafting.
To book a trip, visit Oars.com.
Location: https://www.google.ca/maps/place/Croker+Oars+West+Ltd./@45.7572196,-154.7474564,3z/